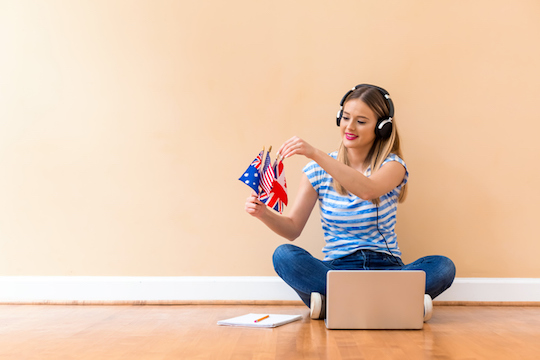 High Beginner to Intermdiate English Course
Join the Course
This course is designed for student who know some English but need help with grammar and listening. In the course, students can learn the most essential grammar structures and learn about pronunciation secrets.
Beginner Level 1 (Weeks 1 and 2)
1-01 Be Verbs
1-02 Likes and Favorites
1-03 Basic Verbs
1-04 Noun-Verb Agreement
1-05 Adjectives
1-06 Days of the Week
1-07 Nationalities
1-08 Sentence Patterns
1-09 Subject Pronouns
1-10 Object Pronouns
Beginner Level 2 (Weeks 3 and 4)
2-01 Be Verbs
2-02 Present Simple
2-03 Imperatives
2-04 Nouns / Articles
2-05 Adverbs of Frequency
2-06 Can / Cannot (Ability)
2-07 Past Tense - Was / Where
2-08 Transitive Verbs
2-09 Stative Verbs
2-10 There is / There are
Join the Course
Meet the Teacher
My name is Todd Beuckens and I am an ESL teacher in Japan. I created this site to provide teachers and students free audio lessons and learning materials not usually found in commercial textbooks.