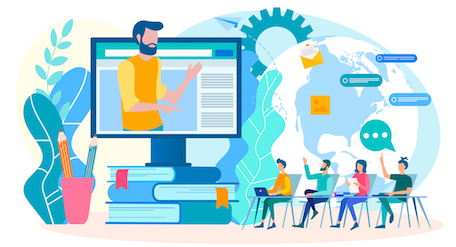 Courses by ELLLO and MEELS
Students and teachers can take the following free courses offered by the creator of elllo and meels. In each course, participants will get 20 emails lessons from there free free course. Each lesson will have links to both free and freemium video lessons.
For Students
In this course, students can study the basics of English and learn grammar, vocabulary and pronunciation. The students will get 20 email lessons. Each lesson has links to audio and video on elllo.
This course is designed for student who know some English but need help with grammar and listening. In the course, students can learn the most essential grammar structures and learn about pronunciation secrets.
This course looks at more difficult grammar and vocabulary and helps students hear naturally spoken English. The course will help students learn vocabulary for more complex topics as well a variety of more complex grammar structures.
For Teachers
In this course, teachers can learn how to use various digital tools in their lessons for both in-class use, or for homework or self-study. The course is desinged for teachers of all levels. Teachers will learn how to flip-their classrooms and use various free Ed Tech tools to enhance learning.