Views #690 | Intermediate 5
Fashion and Piercings
Rina shares with Wendi how she keeps herself looking good.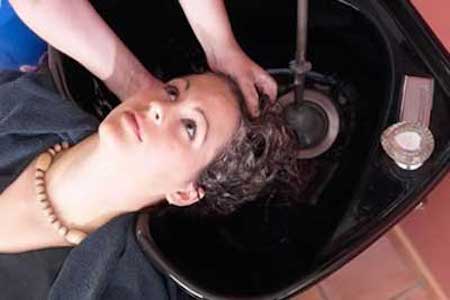 Wendi: OK, well one thing is that I think you have the most beautiful hair. Can you share your secret?
Rina: I, honestly, I'm pretty anal when it comes to my hair. Professional product! Just good product, and it depends if I'm wearing my hair curly or if - I have naturally curly hair - or if I straighten it. And if I straighten it, that is definitely the key - is good product. Professional product. I can't stress that enough.
Wendi: All right, I think your fashion style is kind of sexy. I think that's your style. So tell me about it.
Rina: I just... I know when I walk into a store usually what I'm looking for, and I know right away if that's not it, and I try to... The way I try to shop is kind of impulsive: You like it, buy it. You don't, don't buy it.
Wendi: All right, so part of your fashion style is I see you've got two piercing's on your face. Tell me about them.
Rina: I'm pretty impulsive when it comes to piercing's I'll decide that one day, I'm getting a piercing. I actually have 14 all together, and yeah, the same thing, adrenaline rush. You go in and it's definitely a rush and with the way you do the piercing's is with a needle, not a gun, and they pierce the area and clean it.
Wendi: Sounds great. Thanks.
Answer these questions about the interview.