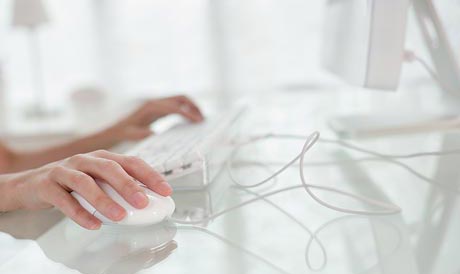 How to Learn English with ELLLO
While elllo offers a wide range of activities, for all tasks, students can follow the same process to practice and improve their English.
Step 1: Choose a Task
Students can browse the activities lists and choose a task that interests them. There are over 2000 lessons so there is something for everyone. To search by topic, students can go to the Advanced Search Page and sort by level, country of speaker, topic and level.
Step 2: Just Listen!
On any activity page, play the audio and listen for enjoyment. The main idea is to listen for fun and listen to the message. In many activities there are various ways to listen to the audio. On a PC, a student can listen to the audio or view multimedia for most Views, Mixers, Scenes, Games, or News Center lessons. Also, students can adjust the difficulty by listening with the text viewable, or hiding the text from view.
Step 3: Read and Review
After the first listening, it is a good idea to read the text and review the language. By reading the text, with or without the audio, students can learn new words and phrases and see how fluent speakers talk in real life. In most audio lessons there is vocabulary support as well.
Step 4: Interact and Test your Knowledge
With each activity students can take a quiz and/or do vocabulary review. These quizzes can be done at any stage Many students like to take the quiz as they listen, while others like to take the quiz after they listen. The quizzes though are there to make the lessons enjoyable (it is fun to get the right answers!), so students do not have to take the quiz to learn from the lesson.
Step 5: Keep Going
Each lesson is fairly short, and can be completed in about five minutes. After doing one listening, students are encourages to keep using English by listening to a new activity. The aim of elllo is to provide a large supply of listening activities so students can always keep going!