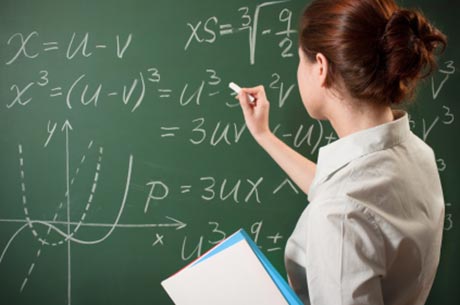 1256 Belgium Education
Chris talks about the education system in his country and what he would change.
Transcript
Slide Show
Audio Notes
Ade: Hey Chris, I have a doubt. How old are you?
Chris: Well I actually just turned 31.
Ade: Oh, so then means that it was a long time you left school?
Chris: School, well it looks like ages. It's been ages, but yes, it is a long time ago actually.
Ade: So you can give us some information about the education system in Belgium? Did you like it in that time or do you think it's improved in some way nowadays?
Chris: Did I like it in that time? Well, I think nobody likes school or likes going to school. There were some nice parts on it, but generally nobody likes waking up at 6:30 to get ready and go to the school. But if you ask me if it's a good system, well yes, I think Belgium has a really good system. I think like the same in every country, when you're two and a half, when you turn two and a half you go to kindergarten till when you're six then you do some basic school,do some basic formation from six to twelve and then you start deciding which direction you want to go. You want to do languages. You want to study wood or metal, I say crafts. But yeah, that starts from twelve years on. So in my case I went to modern school, studied Latin and then you do for two years till you're fourteen. It's also like a formation. And then once you turn fifteen you really start going the direction you want actually.
Ade: And what do you do?
Chris: Me, I ... till I was sixteen I studied Latin and mathematics - maths. I don't know, at school I was always quite good in school so I thought, let's go just go as high as possible. And I did that till I was sixteen and then after four years of that and I thought it's really language that is going to serve me a lot. It's good for remembering, it's a lot of memory focused is Latin. So I thought I'll have more profit when I just go studying math. So I studied math and physics for these last two years till I was eighteen and graduated.
Ade: Oh, wow! Nobody likes maths.
Chris: I did, yeah, I mean some people like to study other things. For me, math was quite easy, I mean it was just they give you a rule, you just apply that rule and you get the result. Therefore, well Belgium has this really good system, I've read lately in magazine that regarding languages, we're in the top five in Europe with the education system, and regarding math we're number one. So I do guess Belgium has this good system. I mean when you graduate high school in Belgium you're well prepared for a job or other universities. I mean exams are really strict and they won't do you any favour, if you flunk you flunk.
Ade: Okay, but that means that you now work on maths?
Chris: I think everybody has to do in his life with math and it's just good to have it. I do not work with it, I now more went into languages because it was given good to me. But this you don't know when you're young, you study in your own country, you're in Belgium and you just study your language and one extra language. But then all of a sudden in the outside world I realized that I was good with languages as well. But still math, I'm dealing with that every day.
Ade: Okay. Thank you very much.
Chris: You're welcome.

Vocabulary notes (text only) explain key vocabulary and phrases from the interview.