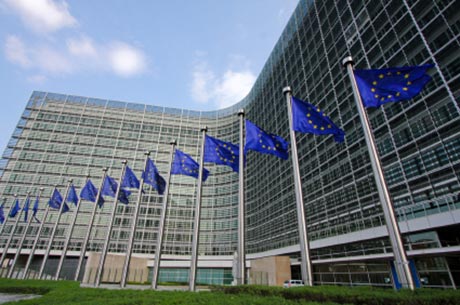 1284 Evaluating the Euro
Chris shares his thoughts about having a unified currency, the Euro, in Europe.
Ade: Good morning Chris. Tell us, where do you come from?
Chris: I'm from Antwerp in Belgium.
Ade: Wow! I've never met anyone from Belgium, tell me something about it.
Chris: You've never met anyone from Belgium? Well it's just actually a pretty small country in Western Europe, about 11 million inhabitants and very famous for its chocolate. You must have heard about Belgian chocolate. And of course most famous cities, I would say Antwerp, Brugge and of course the capital, Brussels.
Ade: Oh yeah, Brussels, yes, the heart of Europe.
Chris: Yes indeed, that's what they say, the heart of Europe. It's also the capital of Europe and where all the ministers come together like ... have you ever heard of the NATO?
Ade: Of course I did, I'm a translator.
Chris: So what do you mean, you translated for them?
Ade: No, I wish, there you can make a lot of money. But oh yes, a lot of big decisions are made there regarding Europe.
Chris: Oh yes, that's right, a lot of big decisions, some good decisions but also some not that good decisions, let's say.
Ade: Tell me what's your opinion about the euro and how does affect on the economy?
Chris: The euro, well that's a big question. I mean I think there's a lot of different opinions about the euro and also not all countries have agreed on that. There are still a few missing, like the big ... how you say it ... the big United Kingdom, I mean they still didn't join it and I don't think they will ever join. It's now 12 or, yeah, 11 years ago it started, in 2002, the 1st January with only 12 countries agreeing, then a year later, 13. Today there are 17, so there are still 10 missing. And they haven't decided yet whether to join the euro or not. And then on the other hand there's countries that are in the Eurozone that are about to collapse, so many people think the euro would eventually collapse. The more troubled Eurozone like Greece, they will have to leave the euro and eventually go back to their own currency. Spain, Portugal, Ireland, Italy, eventually they'll have to leave the euro and go back to their own currency. I mean the stronger countries, they will get tired of standing up for the weaker ones that are bringing the economy down. It will be in the end too much to bear and citizens will end up insisting they leave. So as to have more control over their own finances. I mean what's going on now in Greece, paying, this cannot go on for much longer. For the northern countries the euro does work. And the euro would be even stronger with full-federalization. The northern countries will survive, but the southern countries will have to go back to their own original currency and rely on tourism for their growth. And then you have the Eastern countries who wanted to join the euro, but they will have to think twice before doing that.
Ade: So what do you think about the UK, do you think they should join us or stay the way they are?
Chris: The UK, they never had any plans to join the euro. The UK is a big powerhouse and if eventually the euro collapses, they will benefit from it. I mean the euro has caused job destruction, recession, the UK were smart and they shouldn't join the euro, they should stay with their pound the way they are doing.
Ade: Yes, that's true. Thanks for sharing your opinions with us today Chris.
Chris: Sure, no problem.

Vocabulary notes (text only) explain key vocabulary and phrases from the interview.