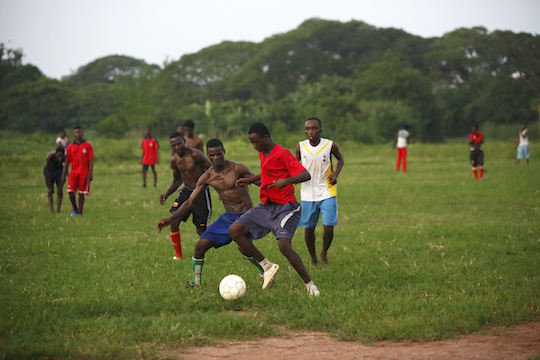 Talks #27 | Intermediate B1
Dreams of Football
Hear about a boy's dream of becoming a football player.
Free Worksheet (PDF)
Answer the following questions about the interview.
Growing up, I had wanted to become a footballer. Whenever I watched people play football as a child, I was always wowed by the sheer display of strengthened commitment on the pitch. And oh, the sense of excitement that comes with victory, that comes with winning a football match, was captivating. Unfortunately, I could not become a footballer, but I still enjoy the game. Anytime I watch football, I remember that this used to be my dream career as a young boy growing up in Ghana.
Instructions: Play the audio and fill in the missing words.
---