Grammar Focus
Low-Intermediate Level 4 (CEFR B1)
These listening activities feature natural conversations that cover grammar and language points for beginner students.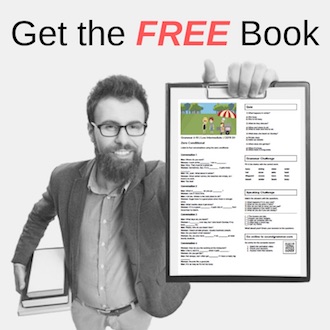 Free Books - Beginner Level 1
Grammar Talks (elllo) - Coming Soon
Sound Grammar
Sound Grammar - answer key
Sound Grammar by elllo
Listen to short animated conversations that use key grammar points.
About ELLLO!
ELLLO! Welcome to English Language Listening Library Online. My name is Todd Beuckens and I create ELLLO to help students and teachers get free listening lessons online. I post two new lessons each week. Contact me here!