Listening Activities / Lesson Archive
Learn English using these free listening activities. Most lessons come with audio and/or video, a transcript, a quiz, and vocabulary support.
Views
Students can listen to speakers from around the world discuss various topics. Lessons come with audio, script, a quiz, and vocabulary support. Over 1500 Free Lessons | Views Full List
One Minute English
Students can watch short videos, most less than a minute, of speakers from around the world answering a question. 750+ Free Video Lessons
Mixer
Six people answer the same question. These activities come with a quiz, transcript, and vocabulary support. There are 150 free lessons!
News Center
These lessons focus on academic English. Students listen to a short, animated news segment and take a quiz. 20 Lessons
STeP
Students can practice academic English and work on test tasking skills and vocabulary with these activities. 21 Free Lessons
Each by Key Word on Google
Search and Sort
Search for lessons by the various categories.
Meet the Teacher / Creator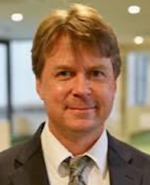 My name is Todd Beuckens and I am an ESL teacher in Japan. I created this site to provide teachers and students free audio lessons and learning materials not usually found in commercial textbooks.
Special Request? Write me here and maybe I can help you find it (or create it for you).